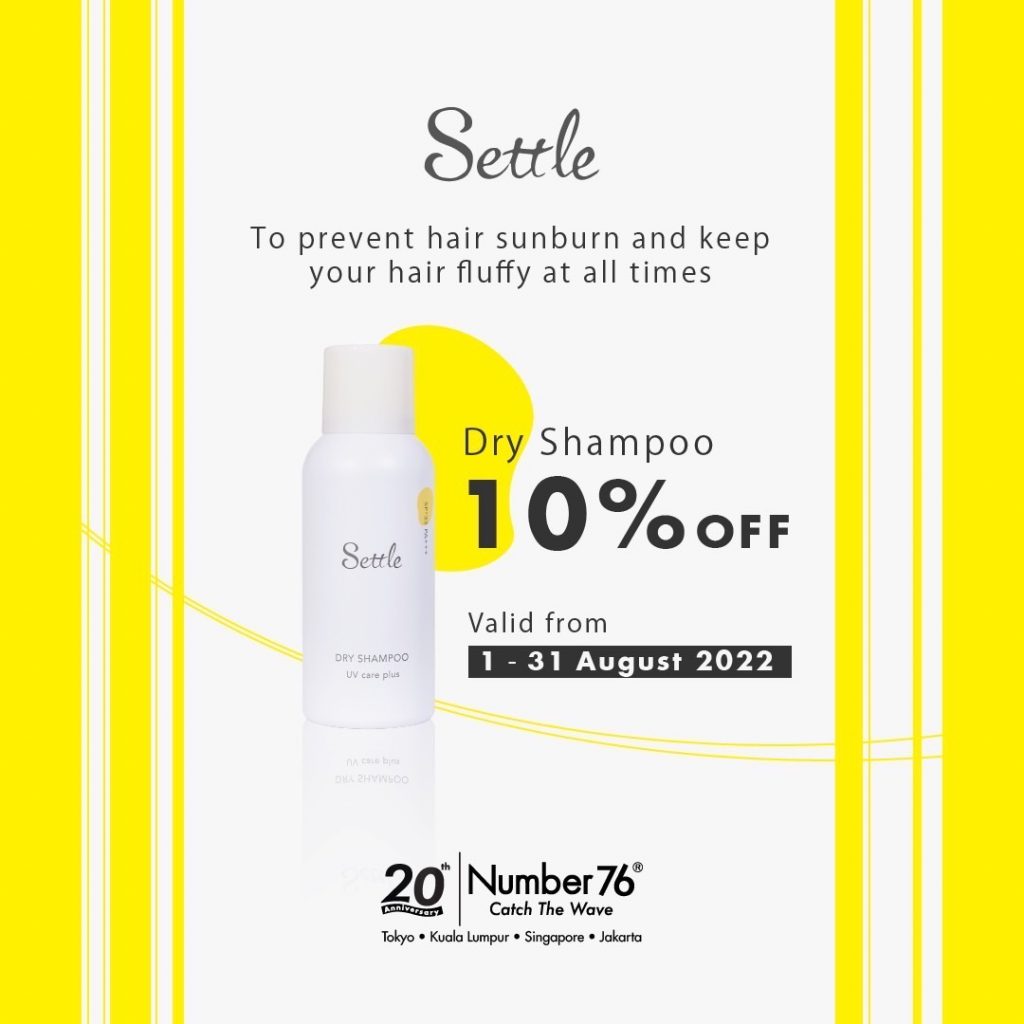 August is the month of strong sunshine, are you ready for UV protection?
This month's promotion is "Dry shampoo with UV care"
This is a must for those who want to make their colour last longer or worried about their hair being sticky when they are outside.
You may be able to stand not washing your hair the day you coloured but on the next day, you'll feel like you really need to wash it especially on hot days.
In that case, this dry shampoo is just for you!
The sebum absorbing powder absorbs sebum and sweat, turning your sticky hair into silky smooth hair with a cool, refreshing feeling! And it also has a citrus floral fruity scent⭐️
Settle Dry Shampoo UV Care Plus (80g, 2,200 yen)→(10%off ¥1980)
Containing SPF33 and PA++ UV protection, it also blocks UV to protect your scalp + hair ✨️