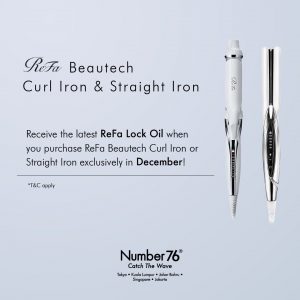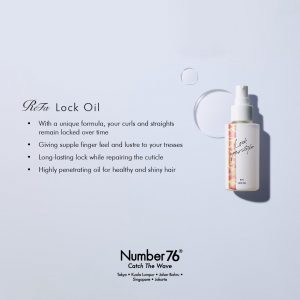 How is everyone doing?
The main feature of this month is…
Only those who bought the popular ReFa Iron series will receive a new product [ReFa LOCK OIL] as a gift!
【What is Lock oil?】
★ReFa's unique heat conduction formula that quickly transfers and lowers heat creates a beautiful shape and locks the surface of the hair without hardening, so it does not become stiff or crunchy, and it is surprisingly supple as you finger.
★Heat-responsive heat care ingredients are adsorbed on the damaged part and repaired. Protects hair from moisture and dryness during the day.
★Contains 18 kinds of photo oils, and even though it is an oil, it penetrates into the hair due to its special hydrophilicity that is easily compatible with water. Gives hair firmness.
Promo period : 1-30 December 2020