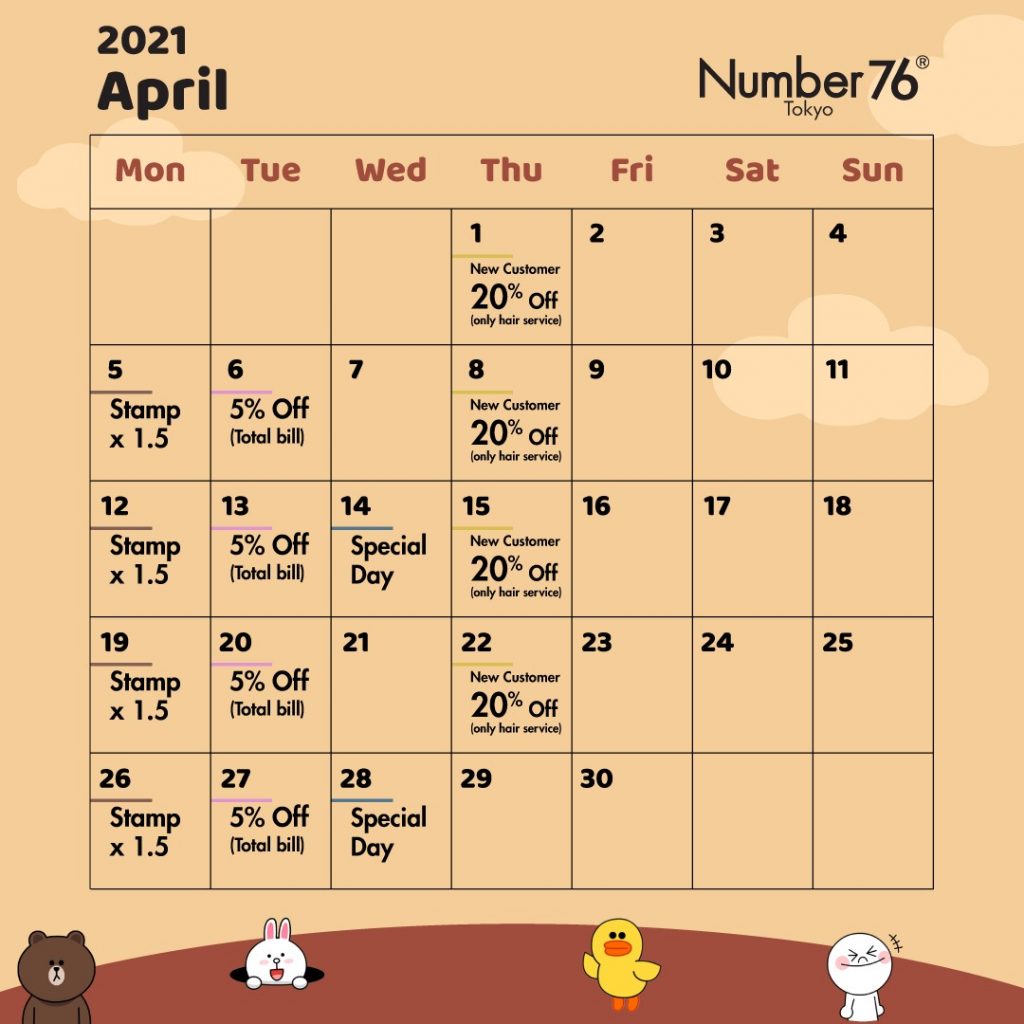 ☆Notification of April☆
◎Monday,1.5 more stamps.
◎Tuesday,5% off(Total bill)
◎Wednesday, Special day
◎Thursday, discount 20% off for new customers(Hair service charges other than hair extensions and spa menus)
※ Excluding holidays.
This month's special day is the 2days of the 14th and 28th!
Don't miss this opportunity!
※Only LINE member benefit.